Every Wednesday, our little city has a farmer's market. It's full of yummy food, arts and crafts, and a lot of great people watching. We took a stroll together to check it out and pick up some fresh bread and veggies for dinner!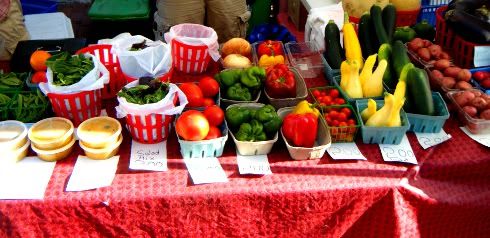 We also stopped by to see one of our friends, Alex. She and another friend run a business,
A. green stitch
and make a lot of vintage-inspired and re-purposed aprons, hair accessories and other goodies.
It was a great way to spend the afternoon together and shop local!
J & S